FractionalExchange.com Launches Donate-a-Dream™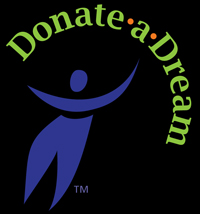 We're presently introducing Donate-a-Dream™, a new program aimed at supporting selected charities.
The 2008/2009/2010 recession caused financial support for many charitable organizations to decline substantially. By donating weeks of use at participating resorts, FractionalExchange.com is able to help provide valuable financial assistance to charity and at the same time, provide lodging at incredible fractional properties to winning purchasers. Many of the properties are not available for rent, making the lodging opportunities offered very unique.
Through Donate-a-Dream™, individuals and companies desiring to support charity are able to purchase incredible vacation opportunities, either directly or through the charity's event program. In the future, we will maintain a list of the travel opportunities available, along with contact information for the charity offering the item for sale.