Deer Valley Club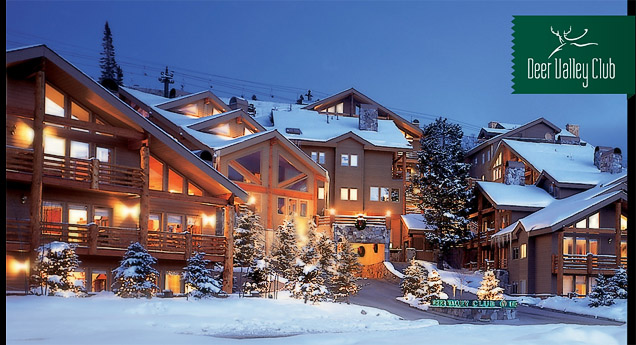 The Deer Valley Club is a private residence club located on the slopes of Deer Valley Resort in Park City, Utah. The Club offers 30 condominium units with two, three and four bedroom memberships.
Recognized as the first private residence club of its kind throughout the world and repeatedly ranked in reader polls as the #1 Ski Area in North America by SKI Magazine, The Deer Valley Resort offers much in the way of summer activities, as well. From hiking and mountain-biking to golf and fly-fishing day trips, vacationers find many reasons to visit the area year-round.
Ticino Trattoria, available for Dinner, Room Service and catering
The Evergreen Lounge
Health club & indoor spa
Member room for apres ski parties
Heated outdoor pool
Youth room
Bell & concierge service
Ski hospitality room and ski attendants
In town van/shuttle service
Full housekeeping services
On-site check-in
Airport Transportation
World-class amenities, luxurious town homes and superb service are the hallmarks of the Deer Valley Club. You will feel pampered and welcome at The Club by our exceptional staff and their attention to detail. Complimentary transportation to and from the airport, transportation around town and grocery stocking are just some of the services provided during your stay. Treat yourself to our fully equipped health club, sauna, jetted spa, and heated pool. The Club Lounge is also open daily for relaxing. Also enjoy our cozy restaurant, Ticino, offering Italian fare.
The Deer Valley Club private residence is designed to provide more convenience, services & amenities than are provided by an equally luxurious condominium residence. The private residence provides members with as much vacation as a typical vacation homeowner uses his or her vacation home and is designed to match the purchase price with this owner usage.